Get Free Consultation  
DON'T LET BAD
CREDIT RUIN YOU
Credit Repair Services
You don't have to let a low credit score dictate your life. Credit Right Services offers credit repair in Miami, FL, to empower people to build their credit and fuel their financial goals. Whether you're interested in credit repair or credit education opportunities, we'd love to connect with you. Contact our team today to get started!
WE'RE HERE TO DO 5 THINGS
Improve Your Credit
Rebuild Your Credit
Provide Credit Education
Provide the Tools & Resources You Need
Support You 100% Through the Process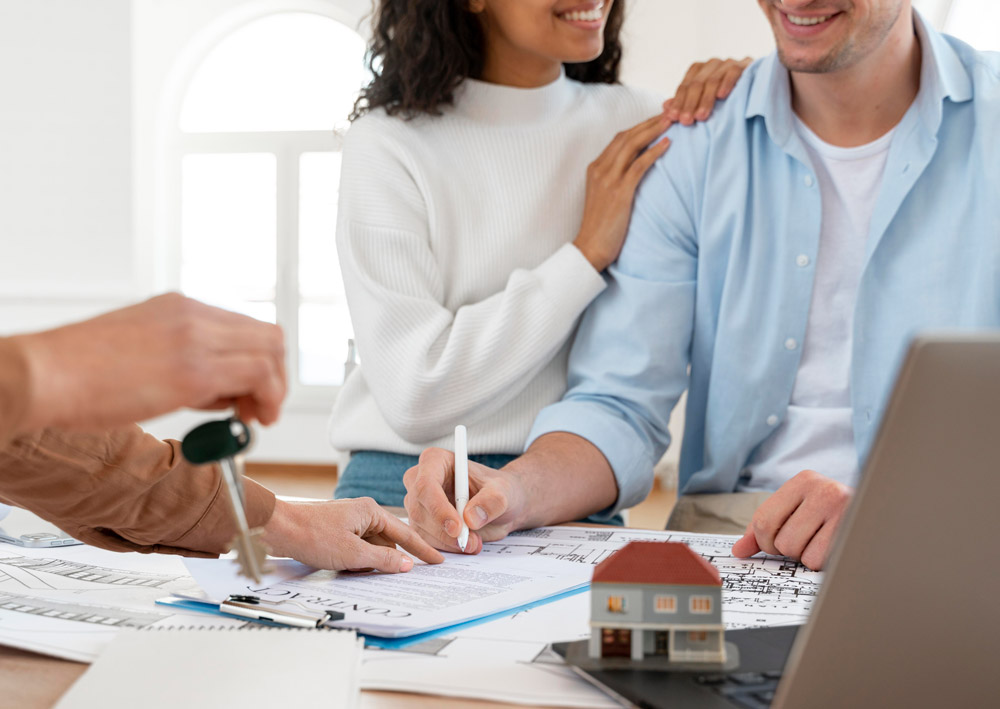 Our Credit Repair Helps You
WHAT DOES CREDIT RIGHT SERVICES DO?


PUBLIC RECORDS
Judgments, Bankruptcies, and more! Having public records against you is hard enough, it is even worse when they are inaccurate and impacting your scores worse than they should. We can help remove public records that are inaccurate and unverifiable from your credit

LATE PAYMENTS & MORE
Late Payments! It is possible for late payments to show up on your credit report that are not accurate or have not followed the Fair Credit Billing Act. We can help remove the inaccurate items from your credit!

DELETE COLLECTIONS
If you have collection accounts on your credit reports, there's no doubt you just want them to go away. And the other big question is how long collections stay on your credit report. While we have some tips for you on how to remove collections from your credit report, it's important to keep in mind that, by federal law, they can be reported for seven and a half years from the date you first fell behind with the original creditor.

PERSONAL DATA
Correcting personal information on your credit report is part of how the credit bureaus determine what is reported. Having the right data ensures that accounts that are yours are the only ones showing.

REMOVE UNAUTHORIZED INQUIRIES
Removing inquiries on your credit report helps lenders trust that you are not adding unknown credit accounts to your credit report. If your credit report has numerous inquiries it could impact your ability to get financing!

CHARGED OFF ACCOUNTS
Charged Off accounts have a massive impact on your credit scores. When we find errors or outdated information, we are able to get them removed from your credit report!
Credit Right Services Serving Doral, Miami, Homestead, West Palm Beach, Fort Lauderdale, and Surrounding Florida Areas
A good credit score is an important part of your ability to get a credit card, buy a vehicle, purchase a home, lease an apartment, and a job. If you live in Doral, Miami, Homestead, West Palm Beach, or Fort Lauderdale and have or bad credit score, the team at Credit Right Services can help you with credit repair services and options.
Credit Right Services serving Doral, Miami, Homestead, West Palm Beach, Fort Lauderdale, and surrounding areas offers several solutions to help consumers get back on track. Our credit repair services in Miami allow you to remove old collection records and late payments, to remove bankruptcies from your records, and fix your credit score.
Services that Help Fix Your Credit Score
When you are looking for an experienced financial service to fix my credit in Doral and the surrounding areas, Credit Right Services is one of the leading credit repair companies in the Fort Lauderdale area.
We provide credit repair and bankruptcy removal that addresses errors or old, outdated items on your credit report. Removing these issues, as well as late payments and collections, can quickly boost your score, helping you in your financial goals.
Our team also works with you to rebuild bad credit and update your credit reports to remove negative impact items after the required amount of time. These processes have a positive impact on your credit score now and in the future.
To contact the team at Credit Right Services, call us today at (305) 677-9165.
We specialize in restoring
Fix Your Credit the Right Way
Jennifer Alpizar
2021-08-07
I found Credit Right Services through "Only in dade" they posted them on their stories, I was in desperate need of good advice, as I wasn't born in America and knew little of the credit, topic. I spoke with Giovanni and let me just say I am stress free now! He's an angel, he helped me with all my questions, doubts and concerns, all my questions were answered only by his help. I recommend him and this corporation to everyone and from now on everyone I know will be referred to him! Sadly, credit is not one thing taught in school when it should be but luckily I found Giovanni to ease my stressful thoughts! Thank you so much Gio, you're the best!
Spoke to Giovanni in regards to my credit score in my first consultation. He was very professional and attentive to my concerns. Definitely went above an beyond to help me understand my current situation and was honest about what exactly was my best option. Thank you!
I've been working with Humberto and his company since 2017. He has been working with me every step of the way. He and his team are very thorough and is amazing in guiding you on what to do to help you improve and tailors everything according to your needs and your goals.
I spent 2 months worrying and stressing about my credit and how to handle it. What actions to take, or what credit cards to pay first. Thanks to Gio one of the professionals at credit right, not only do I know what actions to take but I am no longer stressing about my credit. Professional and trustworthy he helped me organize myself and drew out a path for me to take in improving my credit scores and financial future. I not only feel secure and content but more knowledgeable after speaking to him. Thank you so much Gio
This company is legit !! If I have any questions I can always count on Humberto he is the most professional and honest person. He tells you the truth credit repair can take some time and he doesn't promise empty promises. He works very hard to get you the best results. His employees are also awesome they help every step of the way. This is a great company and I highly recommend it!
Giovanni is very knowledgeable and helpful. He gave me great advise on what next steps I should take in order to improve my credit score. He was very detailed and patiently answered all the questions I had. This company is out to help it's clients, not take advantage. Great business!
I want to repair my credit with credit write. Giovanni was extremely knowledgeable and helpful with the repair process. In just a few months I immediately saw results on my score. Thanks credit right for the help until now and the future help you will provide.
Alejandro Smith
2021-06-12
Gio was very thorough! Also he was patient with my ignorance of my credit. He broke down what I need to do, and because my case wasn't so severe, he didn't try and take my money by selling me a service I didn't need, h just gave me some good old advice on how to improve my credit. I'll be looking forward to reaching out to this company once I've handled my end on the start to get my CREDIT RIGHT!!
Email
hgaray@creditrightservices.com